And… it's here!
Definitely Sealed out and on Okadabooks.
BLURB:
Sometimes, someone messes up. Sometimes, the other person is too hurt to hang on. Sometimes, when we think it's over, it's actually not yet over and another try might just be what we need.
In DEFINITELY SEALED, Kristi and Levi are forced to take another look at their marriage and remember what it was like before the trouble started.
The #2 story of the Workplace Romance Trilogy has estranged husband and wife, Levi and Kristi, becoming co-owners of Mama's Kitchen Restaurant whether they want to be or not.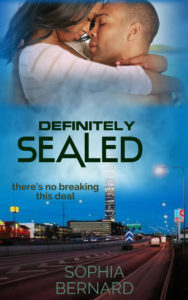 ***
To enjoy this amazing love story, click
HERE
or contact Sophia Bernard via: sophiabernard198@gmail.com