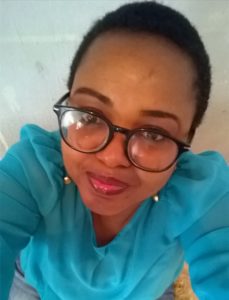 Hello, welcome to Life and Spices dot com. I am Theo David-West, a fiction writer with two pen names: TM David-West and Sophia Bernard.
Here on the blog, I like to be called, TM.
I am also a blogger… you are here on my blog, right? Lol. I design book covers, set up WordPress blogs and I'm an editor with a focus mainly on fiction. And CEO of Tenth Magic Press, a self-publishing company.
On the personal side, I am human, woman, wife, Mama-to-be and a being on a journey of self-discovery. I love to eat, don't drink like a fish, weirdly humorous, a voracious reader of fiction, particularly Romance Fiction and an ardent movie watcher… Lol.
Ah, I think that is all about me. Let's talk Life and Spices dot com.

 Life and Spices dot com used to be a story blog. I once wrote stories and posted for free read right here on the blog. But that had to stop due to content theft, plagiarism and lack of time. Most of our free reads are now on e-stores for sale.
These days, the blog talks about life and relationship issues, matters of faith, jokes for relaxations and book events such as book reviews, release of new books… et al.
And…  there are still free reads that come in flash fiction and short story format.
In all, Life and Spices dot com celebrates life by spicing it up for you.
Now, let me introduce you to our e-store.

The e-Bookstore is a vital part of Life and Spices dot com and it has been set up in a way that facilitates the purchase of books.
This is majorly where we sell PDF versions of books written under both my pen names. Here too, you can find books published under Tenth Magic Press.
So, visit the store right HERE and enjoy some great reads.
TERMS AND CONDITIONS OF LIFE AND SPICES.COM
 All literary works posted here are the intellectual properties of TM David-West, unless otherwise stated, and should be treated thus.
Therefore readers and blog members are ONLY invited to read, enjoy and be a part of the blog through the sharing of their thoughts.
Use of any intellectual property of this blog—Life and Spices dot com—is only permissible after reception of written consent (in forms of letters, emails or text) from the owner of such intellectual property.
Unauthorized distributions of copyright works of this blogs via any means which include but are not restricted to these forms of reproduction and transmission—mechanical, photocopying, recording or storage in a retrieval system—are HIGHLY PROHIBITED without the prior written consent of the Writer.
This Prohibition also applies to all e-Books (and by extension, all intellectual digital works) sold at the e-Bookstore.
And that is that. Thank you for visiting Life and Spices dot com and for enjoying the works of TM David-West & Sophia Bernard.
If you would like to get to know me more, follow me on:
Twitter: @TMDavidWest
Intagram: @theodoradavidwest OR @tmdavidwest
And send me a friend request on Facebook where I am, Theo David-West.
You can also contact me, for any enquiries, via email:
OR by simply filling out the contact form on the 'CONTACT US' page.
Cheers.