Category Archives:
SPICES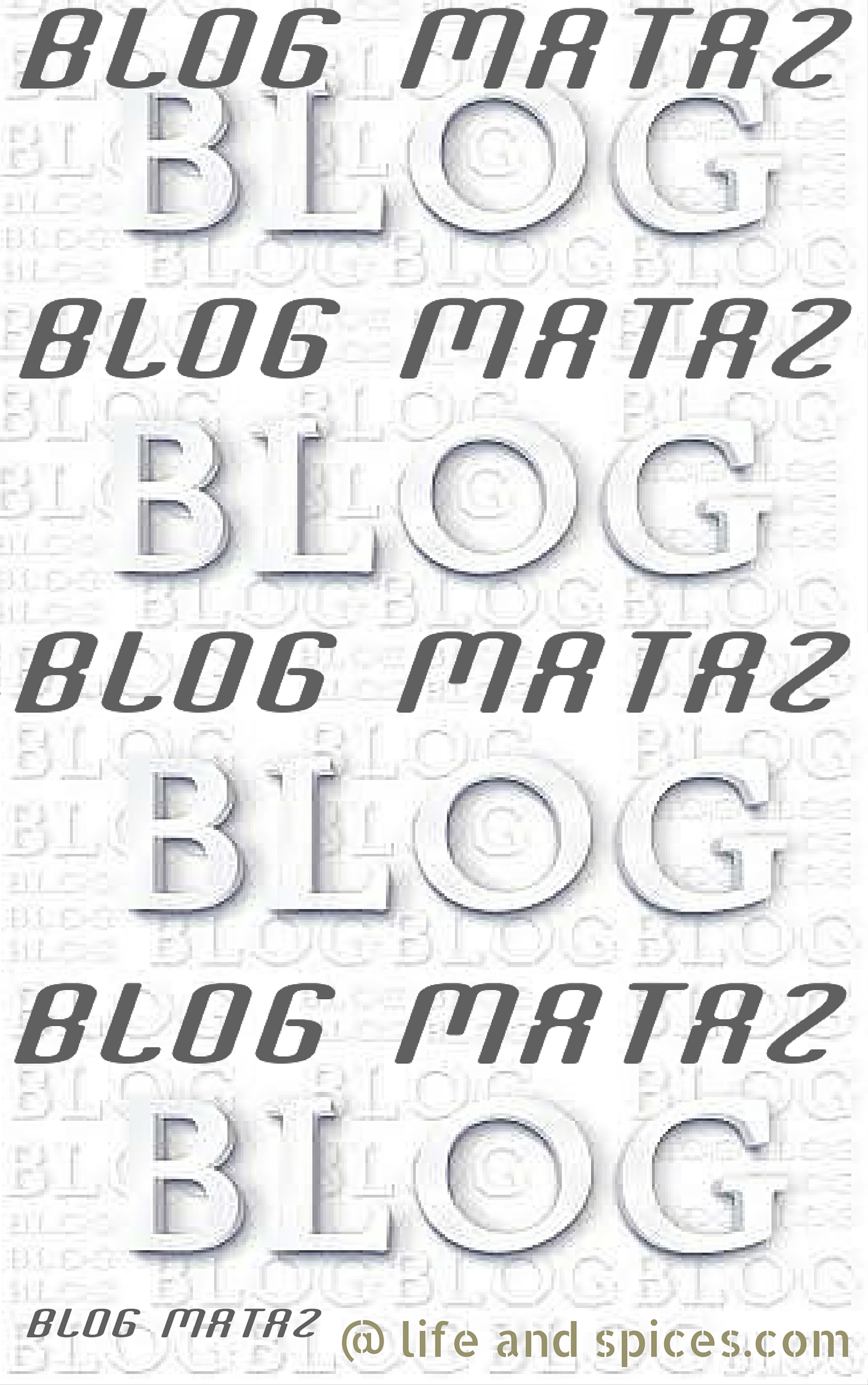 It's a brand new year and it is time to set the pace for 2017 on Life and Spices.com where TM David-West writes *wink*
This is going to be a VERY busy year for me, and by God's grace, a successful one too. So, time management is key. At the moment, the issue of electrical power is still a big one for me and its effects are major on my works as a writer and a blogger. But I will have to work with what I'm able to.
So… 2017, what does it hold for us as writer and readers on Life and Spices.com?
Right at this moment, I can't say.
Lol.
I have built a bunch of titles for 2017 and they are all on my story-list incubator. Thing is, I don't know how many of them I can pull of before the year is over — All? Some?
Can't say. It's going to be a really busy year for me as a self-publishing writer and I am, presently, uncertain how much of my time I can spare for free-reads on Life and Spices.com.
But there will be free-reads. There will always be free-reads. It's how I roll *wink*.
But… Free-Reads for 2017… and maybe beyond… will not always be long stories… not anymore. They won't even be novelettes all the time anymore. My writing for publishing will be taking more of my time from here-on and the little time I can spare for Free-reads might only accommodate short stories.
Short stories the word-length of Tit For Tat and Bet Gone Wrong. Where I can, we will have longer stories the word-length of Body On My Doorstep, and possibly three times this year, we will do a long, long-enough-for-your-reading-pleasure, Romantic story. But such long stories will not exceed three this year… and possibly subsequently. They may even, at some point, be entirely eliminated or reduced to just one or two a year.
C'est ça la vie… That is life.
Seeing as Thursdays and Sundays story updates suited my writing schedule last November and December, I will maintain that schedule for the first quarter of this year. If there will be changes, I will announce thereafter… if not, we go on with that schedule.
As we all know, and though many don't care for it, Life and Spices.com is not just about Fiction stories. It is also about life, about relationships with God and our fellow men and it is about just being there on our little e-space and possibly having a little fun. It is also about learning.
So, other sessions of the blog like the Writers' Guide 101 will be restored and by God's grace, taken more seriously. I will also be making time to discuss some of my thoughts on life and relationships and our Soul Train session will keep its place.
Most of these sessions will just go with the flow of my writing schedule and available spare time. So, let's keep an eye open for what is what.
All right. What comes first?
A short story to open the New Year.
It is titled Let Sleeping Dogs Lie. A Trailer Post would be made on Thursday and we'll all be a part of it, sharing what our reactions will be when we uncover a long-time secret.
It is a 4-part short story. It will begin on the 12th of January and end on the 22nd of January 2017.
After this short story, we will have our first long Romantic story of the year, which will begin on the 2nd of February and end… when it ends… hahaha. This first love story is titled: Surprise Baby. It's gonna be interesting… I think.
Thereafter… well, I don't know what is next after the love story ends sometime in March. It's likely going to be a short story or a series of Flash Fictions. Whatever works for me.
So, get set for Let Sleeping Dogs Lie and keep an open mind.
I have a lot of carry-over 2016 unfinished works for publishing, so it's a busy, busy, BUSY time for me. So, bear with me and enjoy Life and Spices.com as it comes. Whatever the story, whatever its word-length, whatever its genre, one thing I promise is this: I will do my very best and I will strive not to bore anyone.
As usual, thank you all for being a part of my e-fam. I love you all and truly appreciate your presence here with me.
Oh, by the way, if you have a story line, or know a good story, hit me via my WhatsApp line at the footer of the blog or via my email address: tmdavidwest@lifeandspices.com OR tmdavidwest@gmail.com. I love originals and if it makes it into a published work, you get a free copy and maybe a dedication page *wink*.
Once again, Happy New Year and wishing everyone all of God's blessings.
Cheers.