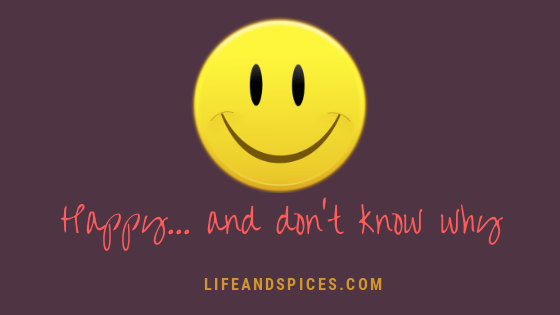 I was just on Twitter and read a tweet on a person happy and cannot explain why. I am in that place too – happy and don't even know why. Lol.
It's a good feeling, I promise you, this absolute feeling of contentment and inner joy. There's plenty to worry about, plenty to complain about, plenty reasons to feel sad and depressed, but I just feel happy… and even grateful.
It's so crazy, I'm laughing out loud. But I like the place I am. It's a good place.
Yeah, it's a good place.
Anyway, big gist today? Uh, I had a huge breakfast. Lol. Yeah, food lover me, I know. Well, Everyday Supermarket, Emporium 2 are having a kind of Promo in their bakery section and it's 50% off on all pastries and bread.
Yay!
So, while M, who's a bread lover, is feasting big time on fresh loaves, me, sweet-tooth missus, had a hot dog salad thrill, chicken pie and doughnut for breakfast.
Shuu! Only you ate all of that???
Yeah, I've got a big, round tummy… really.
Lmao.
Nothing like competition to get your ass moving. Now, Marketplace opened a branch of their departmental store right here in GRA and Everyday Supermarket, Emporium 2 quickly realises they have a stiff competition… finally. So, wise people, they are sitting up and real fast too.
And as valuable customers, we are enjoying the benefits of that 'sitting up', hehehe.
Monopoly can make you slack, but competition, a healthy one, brings out the best in you. So, thank you to Marketplace and well done to Everyday Supermarket, Emporium 2.
But wait oh, shebi is not free advert I'm doing laidis for this pipu? Hmmmmm.
Anyhoo, me is happy; real happy and grateful for life and for hope. Things can definitely only get better, trust me.
Meanwhile on Not Fairy-tale, the last of the Workplace Romance Trilogy, the publishing date has been shifted to August.
I know I promised no more shifts, but this is inevitable and it is for a good reason and for the best result. So, everyone bear with me.
Okay, I think I'm done here. Y'all have a wonderful day and be happy… because the choice is yours.
Cheers.