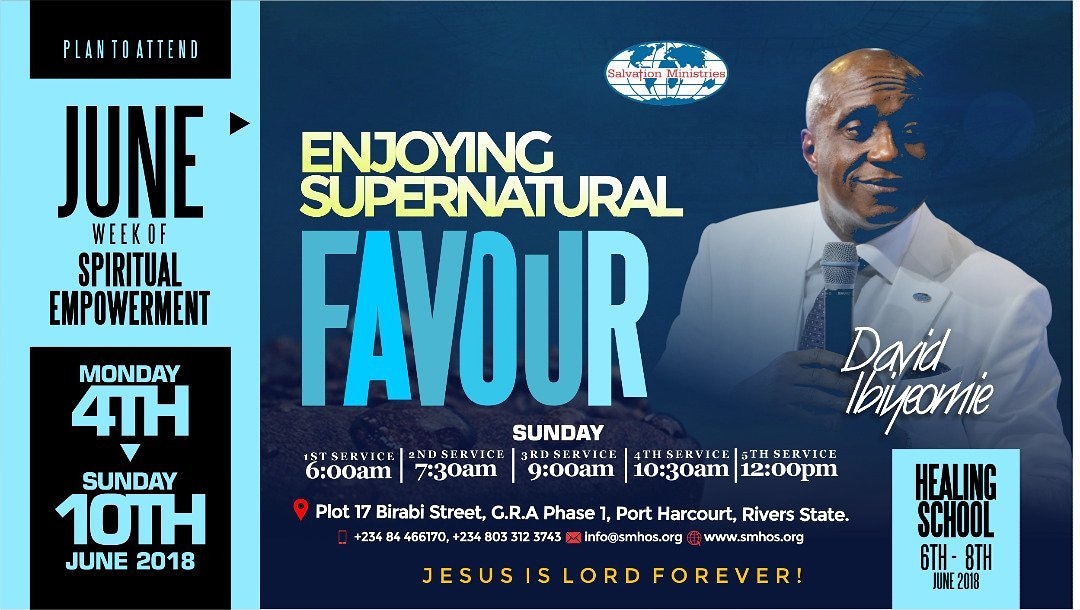 Hey folks,
I am inviting you, everyone of you, to be a part of this June Week Of Spiritual Empowerment at Salvation Ministeries Church, Port Harcourt, Rivers State.
The Week Of Spiritual Empowerment is always a power-packed program, lives are touched, miracles are wrought and teachings that transcends beyond the spiritual to every facet of life are shared.
You should seriously be a part of this month's edition. So, join us at the Headquarters Church at Birabi Street, GRA Phase 1, Port Harcourt. Or online via: www.smhos.org.
God bless you as you meet Him in His Presence. Amen.