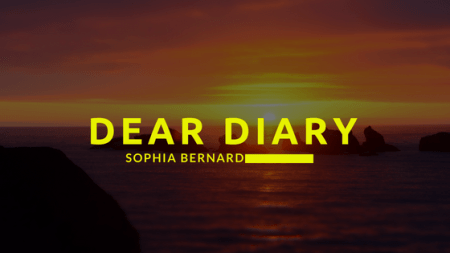 Dear Diary,
Emeka is dead.
When Chinorum came to share the news with me yesterday, I was shocked to the marrow of my bones. How can it be? Emeka, whom I had seen just three days ago? Emeka, who had sent me a WhatsApp message day before yesterday asking me to dash him N1,000 that he needed it for something urgent?
Unbelievable!
Chinorum said he had been having an argument with one of his friends; if we can call them friends, that is. The argument had escalated and physical altercation had entered into it. The 'friend' had shoved Emeka so hard on the chest and he had staggered back, lost his balance and landed head first on the ground.
That was it.
Just that, a shove and a fall and Emeka is gone.
I can't believe it. I can't even comprehend it. He shouldn't have been there with his so-called friends. He didn't have to be there. We'd all begged him to stop associating with 'those boys.' We'd all begged him to stop loitering around the Genesis Centre hustling to park cars for patrons. And I'd sent Udoka to give him the N1,000 he had requested for. So, he didn't have to be there.
But Emeka never listened to counsel. He never listened when you begged him to desist from a thing. Now, he is gone.
I am devastated, I tell you, Dear Diary. This boy had so much ahead of him. His mother was only telling me last two weeks that she was looking to invest her ususu this November into a scaffolding training for him. Now, he's gone, a boy of just nineteen.
Sad. Oh, so sad.
And the young man who had shoved him? That's story for another day. He's in Police custody now, traumatised by what a fight over N200 had brought upon him.
This life, eh.
***
ALL BUSINESS, #1 of the Workplace Romance Trilogy, in the store HERE.
Or contact me via: sophiabernard198@gmail.com for your PDF copy.