Blog Matter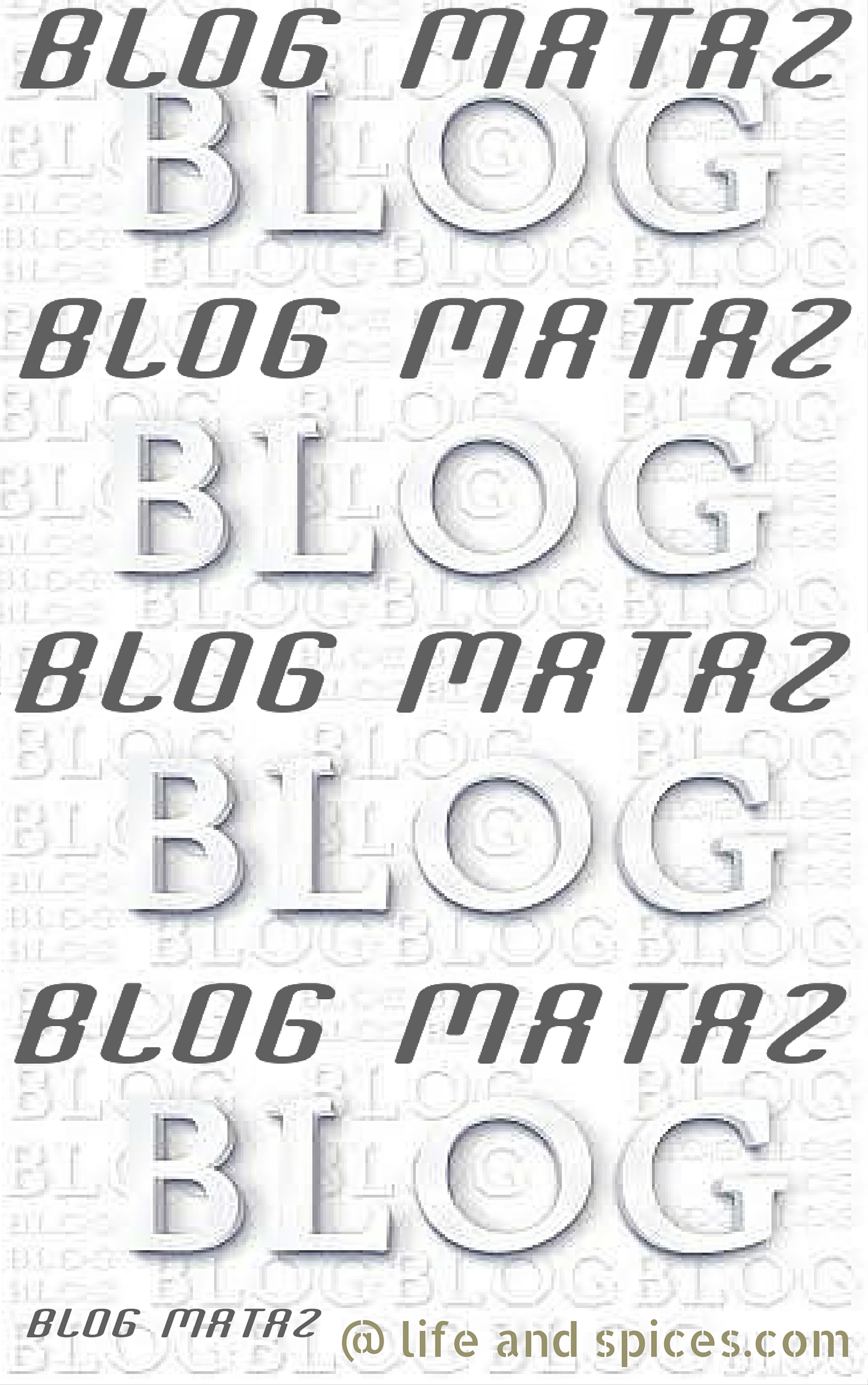 Hello, e-fam. I hope you're all having a great Sunday. I am, so all thanks to God the maker of our ways.
Okay, let's talk like the one family that we are. I believe we have a unique writer-readers relationship that goes beyond just that on this blog. I know I love every one who is a part of this amazing e-family and not only because you are my reader and follower, but also because I consider you my friend. And I believe that I am loved back in same way.
Now, as a family, our motto or slogan should be: "We got your back for whatever it is you need." You should have my back as readers/friends and I should have your backs as the writer/friend. And as shared-members of Life and Spices.com blog, we should have its back and make sure it is never left without activity.
You all agree, right? *wink*
So, I need you all to have my back at this time. I really need it — your support, your prayers and your presence here no matter the activity going on. I need to take time-off. I put that in bold format so every one can see it. I need to take time-off to focus all of my time and attention on writing for paid publishing.
It is important I do this because I am lagging behind on a whole lot of stories and more so, because this is my job. It is how I earn a living. I know we all know that. But whilst, I have in the past combined my writing here with my writing for paid publishing and somehow managed to pull it off, I can no longer do that. I am at a place where my mind and heart are not entirely where they should be and certain factors weighing on them constitute insurmountable distractions.
That big grammar is just me saying: I am not wholly me at the moment. I've got these naughty burdens and they weigh on my heart and mind.
I can only be me and I can only be human. I might want to do more, but I find myself incapable of doing more at the moment. And besides, I must honestly tell you that whilst writing is a pleasure and something I do with delight, it is also something I want to "take me there". It is something I want to pay the bills. So, I sometimes look at free-publishing and I am fatigued. I'm just being honest.
Anyhoo, I am taking time-off. I am not asking permission to do this. I am telling you guys and I am requesting your support and continued prayers. This time-off simply means that I won't be starting off another blog free-read as My Heart's Song has come to an end. Actually, if anyone can recall, I did state at the beginning of the year that I won't be able to give free-reads as I used to. I said then that I would be more focused on short stories and no longer novelettes and novellas.
But that, given my present circumstances, has changed. Change, after all, is the only constant thing in life, abi?
So, no new free-read coming up for a while. It would be off from this very day until after my birthday in June. And in case you've forgotten, my birthday is 16 June. So, it's no new blog story until after 16 June. Only then, would we have another talk and redo a new blog story schedule.
But taking time-off doesn't mean LS is going to be activity dead. Heck no! There will be activity going on on the blog as many times a week as I can create the time for and this is where I need your support. We still have stuff like "Let's Talk Sex", "All About Gist", "Soul Train" and "WG. 101". They are mostly non time-consuming posts I can do within minutes and so, I will be putting them up a couple of times a week. So, I ask that you make the time too to be a part of these posts even when they are not pleasure-to-read stories.
Also we still have No Perfect Life. That series is not going off. It has only been off now because I chose to dedicate what time I could give to MHS.
No Perfect Life is not considered by me a blog story such as the likes of MHS, MW, DFT etc. It falls in the category of KD, MX, KMIYC etc. Therefore, it can go and come at any time and it can take as long as the series demands. No pressure as far as I'm concerned.
So NPL will still be here. But… it won't return until after Easter Sunday. Easter Sunday is 16 April and only after that day will I return to create a new posting schedule for NPL. We cannot resume the series on the schedule I initially created. I wasn't even able to meet up with that schedule as I'd envisioned I would and now that I need time on my hands, we will have to work around what is feasible and create a suitable schedule for it… after Easter.
And so, that is it, e-fam. TM's in dire need of a time-off and craves your support whilst she takes it. While that time-off is ongoing, one more thing we'll be doing is revisiting some of ALD's old reads and we will start off with Ant Hill. It was foreseeing this demand for a time-off that prompted my quick stop to that re-post after the first episode posted here in March. We will begin with Ant Hill and then revisit Who Killed Dana Bala?
So, it won't entirely be a no-work time-off. I'd still be here, the only snag is there won't be a fresh blog story. Not like there usually is.
So… keep your fingers crossed for fresh premium reads. I'm working only on novellas at this time and I've already announced one of the titles on Facebook and Twitter: One Glass Too Many. I also have another Contemporary Romance title: Tangy and Tasty and then a complete set of Trilogy: Winning The Bachelorette, Passionate Intruder and  Surrender. See that is going to be a packed time-off? Lol.
Thank you all for always being here for me. You, every one of you who are genuinely for me, make fiction writing not only a pleasure but an appreciated effort.
Y'all have a blessed Sunday, a fruitful week, a joy-filled month and a continued marvellous 2017.
Cheers.
*eBook Purchase made easier! Via: *RECHARGE CARD PINS!*