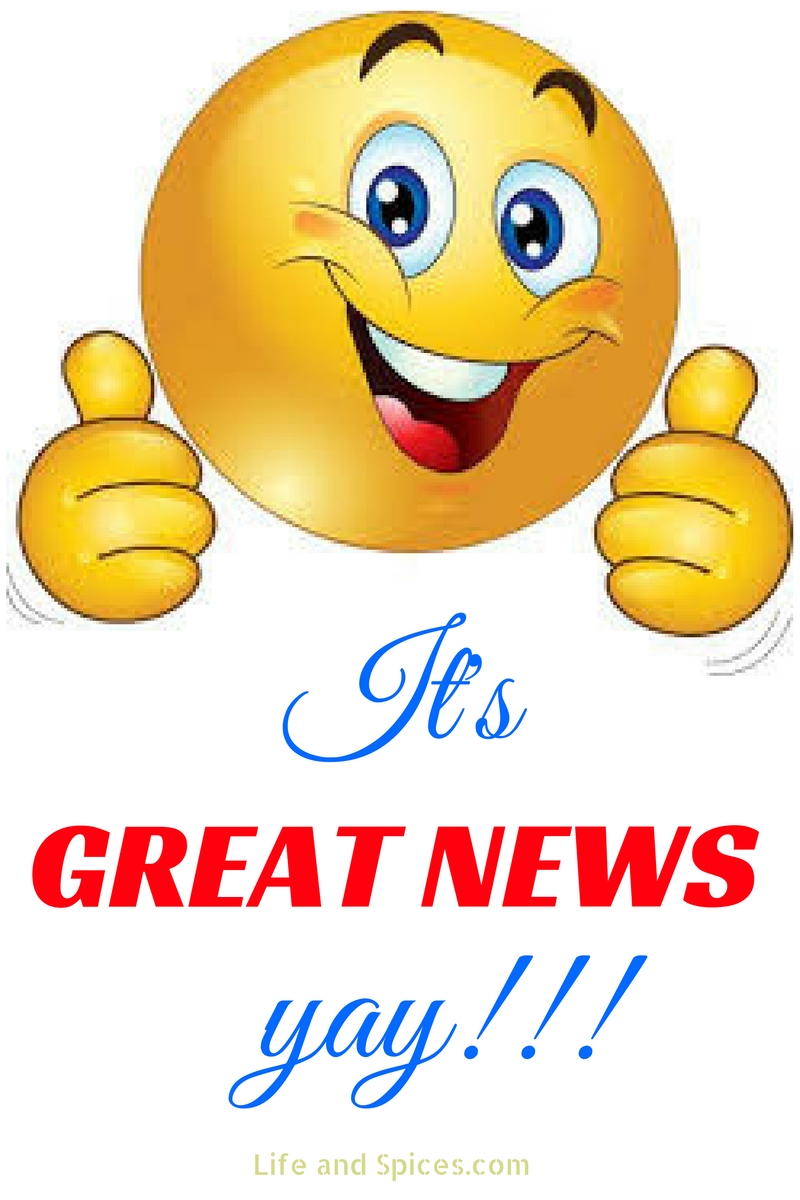 So, I said that happy things were happening on this blog yesterday on my Short Announcement post. Well, all you curious cats have been "hassling" me to share the happy news… *tatafo folks, lol*. Anyhoo, I went on candid with the person with the happy news and got her express permission to share the big happy news. So… wait for it…
NYKKY JUST HAD A BABY!!!
And it is a BIG, HUGE news because, and if many would recall on my pre-birthday post where I "lamented" my not being "Mama" yet, she left a comment where she said she got preggo for her first baby at 44. And now, at almost 50, she just put to bed her second baby — a beautiful, gorgeous, sent-from-heaven baby girl.
I am super, super excited. This is big news for every woman and for all TTC women like me. And as Nykky is a bonafide member of this happy family, we are all going to celebrate her. So, I'm inviting ya'll to come in here and leave congratulatory wishes for her and her new baby… the newest member of the LS e-fam.
Please, let's not disappoint as I will be sending a link to this post to her, so she could read your wonderful comments.
Congratulations darling Nykky and plenty kisses to the sweet little girl. No worry, I'm prepping to born ya gorgeous hubby… hehehe.
 A sweet November baby… aw.
More happy miracles loading on the LS e-fam.
Thank you, Jesus… You alone did this *muah*
Oh dear peeps, even more great news. Grace, another member of our e-fam, just sent me a message that she too just put to bed… twins.
Congratulations, Grace. All thanks to God for your little boys.
These news speak greatly to my heart and feels me with a sense of promise that God's greatest plans are yet to unfold. This is just icing on the cake.
Darling folks, let's celebrate with Nykky and Grace.