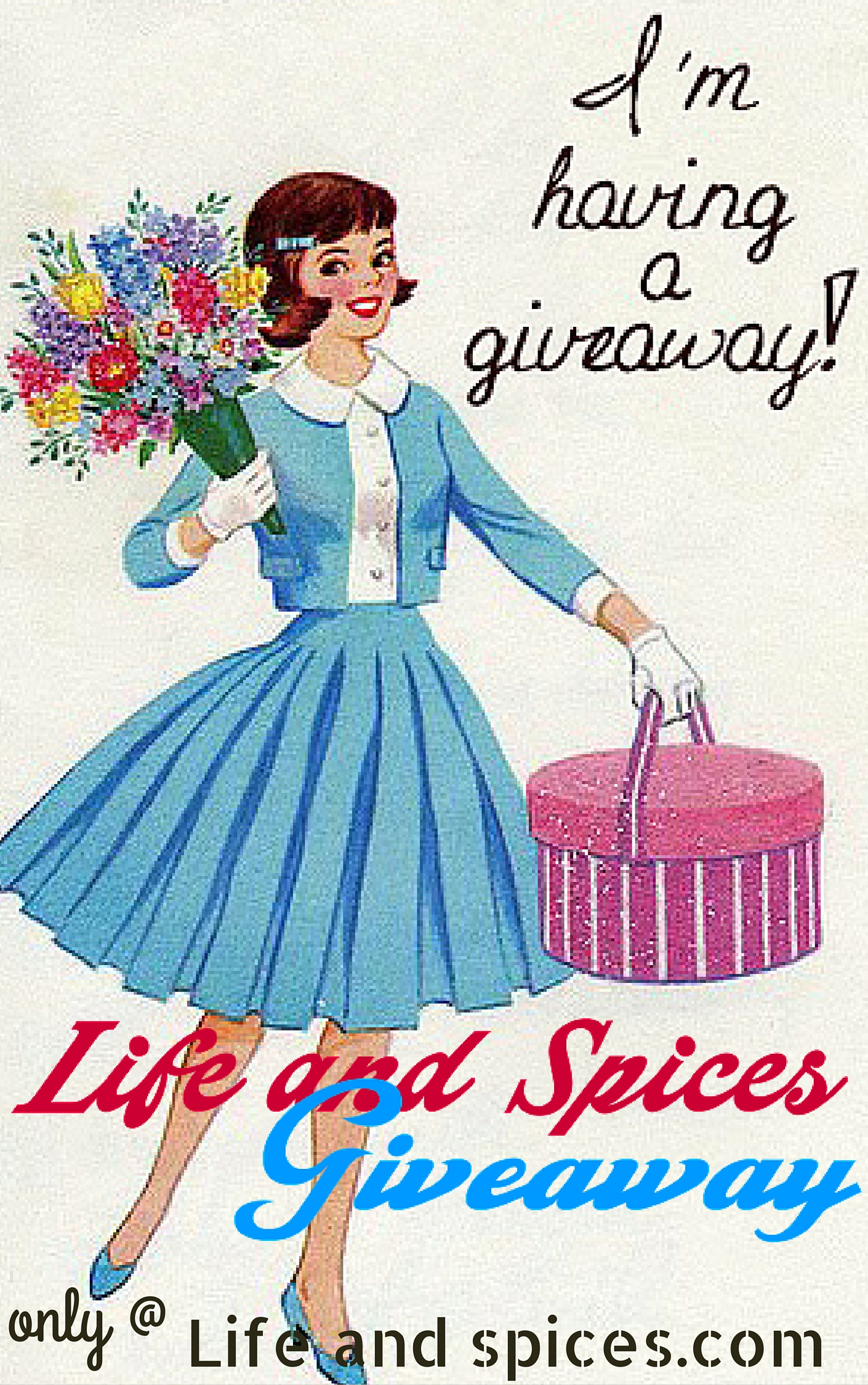 So, Never Let You Go has been published. We're more than a week late but better late than never, right? And I say 'we' because 'we' are all in this together, not so? Lol.
This is th16, and it surely won't be the last… heck no!
In line with my plans for 2016, there will be eBooks giveaways and discounted purchases for every eBook published this year. There will be no stone-written method for these Giveaways, each eBook will have its own style. The only common ground is that these Giveaways will be won by commenting-readers.
Now don't no one go saying TM is up to some mean tricks. Uh-uh, that's not the case at all. Now, I love you all and dearly appreciate every one of you who opens Life and Spices.com and reads my stories. I do; and that God's own truth.
But this is an e-family. And unlike 'live-families', we only know one another when we relate by our written words. And one can only appreciate 'rightly' people they relate with. The only way I know anyone of you is when you comment. That is how we've managed to build this e-relationship and that is how we are keeping it going.
So, not dissing anyone but GiveaESo, not dissing anyone but Giveaways are for commenting-readers. Gbam!
Straight to the agenda for today's Blog Mataz: Never Let You Go Giveaway
Now there are only 2 giveaways that will be recurrent, whatever the genre of story and whatever its word-length; and that is:
Author's Copy Giveaway
Dedication Copy Giveaway
When a writer publishes a print version of his/her book, they are presented with some copies of their books; number depends on Publishing house. These copies are for the writer/author to do with as they please. So, I thought about it and decided that as an e-Published writer, I ought to have that 'author's privilege' and someone (or some persons) ought to be benefitting from same privilege. And that is how 'Author's Copy Giveaway' came to birth.
I will give out my 'author's rights copy' to whomever I choose. May be a reader… may not be. May be a one-time commenter… may be regular commenter. The choice is mine.
Now 'Dedication Copy Giveaway' requires no explanation. Whomever a particular story is dedicated to (reader here or not), they get a copy.
As for other giveaway recipients. It will differ for each published story. But only one criteria will remain static, a free-copy winner can only win TWICE in a year. If I am picking Top Commenters of a particular month for instance and say 'reader-A' wins it in January and then wins again in March; that will be all for 2016. No more free-copy wins for that reader. Instead if they continue to win, they will fall (for the rest of that year) into discounted-copy winners group.
Putting such a reader in that group is my way of not discouraging anyone. We all must win… na wetin sef, na only you waka come *rme*.
So who are the Winners of Never Let You Go Giveaway?
Let us begin with the criteria for winning.
Author's Copy Giveaway
Dedication Copy Giveaway
Top Commenter for the month of January Giveaway
2nd Top Commenter for the month of January Giveaway
The above persons will get free copies of Never Let You Go sent directly to their inboxes.
For this story, I am doing a two-part discounted-copy Giveaway, So…
N100 Discount:
The readers winning this are the 3rd, 4th and 5th Top Commenters for the month of January.
N50 Discount:
This will be won by the 6th, 7th and 8th Top Commenter for January.
In the month of January, I made 22 posts and I believe in 'A' being the mark for excellence. And 'A' is a minimum of 70% score. Only two readers went above 7o% comments for January. Others fell below and a whole lot of others, dangerously below… dem be wan sink sef… shuo, no be titanic be dis o *hehehe*.
I figured I should reward 6th, 7th and 8th position commenters because of the poor number of comments In January. So without further waste of 'our' precious time, let me announce the Never Let You Go Giveaway winners…
Author's Copy Giveaway – Adefunke.
I chose her as my very first giveaway winner because she was the very first reader to follow me all the way from Nairaland to Alifediary… and she is still here with me. Adefunke, the way I appreciate you, eh?… You no go understand. Thank you and may God bless you.
Dedication Copy Giveaway –
Una no know am. No need for speech. Oya continue…
Top Commenter for the month of January –
I'm not surprised. This lady's got my back like kilode, lol. I made 22 posts in January, she commented in 20 of those posts. Thank you, Star girly.
2nd Top Commenter for the month of January –
This is another all-round commenter. From the moment she arrived Alifediary, she'd strived to be a part of the family in every way. She made 17 comments out of the 22 posts. Thank you, Toyenlon. And many thanks for all other ways you give me support.
N100 Discount Winners:
Sylvia with 14 comments
Mystiq18 made 13 comments
Iyke David delivered 12 comments
N50 Discount Winners:
Roselyn – 10 comments
Jeffrey Jamez – 1o comments
Patience Bassey – 9 comments
**Adefunke would have fallen into this category but since she's already up there… Patty gal earned her position**
PLEASE NOTE:
Discount can only be granted if you are making purchase via the LS eBookstore or via direct bank transfer. If you will be making your purchase via Okadabooks, we will write you an IOU for your discount amount and when I finally get in the recharge-card payment gateway I'm working on, you will cash in your discount. Abeg no vex… I no fit cut price for Okadabooks, no be my papa compini… hehehe.
So, if you're cashing in on discounts, indicate in comment section and I will send you a mail with a discount code if you are using SimplePay Payment Gateway.
That is our Giveaway for Never Let You Go and the very first for 2016. Choi, I enjoyed doing this. I be like teacher wey dey grade im students… lmao. I chop winch die… na today, hahaha.
Thank you every one for always reading TM's works and above all for supporting my ministry of self-publishing. Abeg make una share the e-flyers to your family and friends… even enemies kpakpa… encourage them to get a TM David-West and their lives will never remain the same. If you believe say, "AMEN".
Much love *wink*
P.S.
Never Let You Go Price:
LS eBookstore: N300.00
Okadabooks: N350.00
E costly? Mba! Oya run and purchase ya copy NOW!