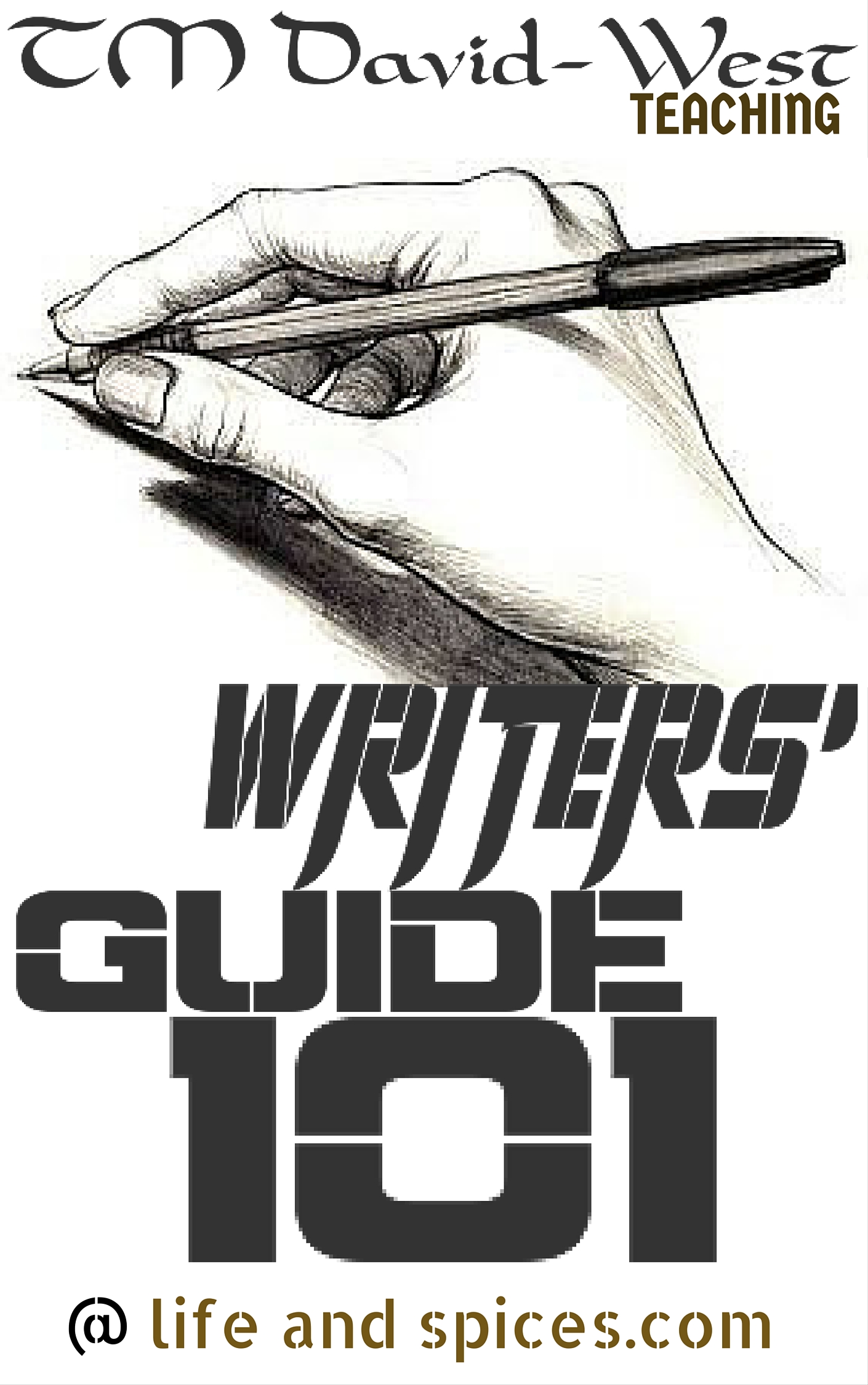 It's back to Writers' Guide 101. Like I explained in my blog announcement a couple of weeks back, Writers' Guide 101 is a blog 'non-fiction' series focused on the development of our writing skills and the understanding of the technicalities of fiction writing.
Let me clarify that these e-lessons are not limited to writers or aspiring writers, they are for everyone who is also a reader of Fiction stories. These e-lessons, if nothing else, would make you better fiction readers; aesthetic readers with a knowledge-based understanding of the genres and aspects of literature you are reading.
So, don't keep away when you get the Post-alert email with the heading 'Writers' Guide 101'. Read it and be a part of it.
All right, that's that for introduction. Welcome back to WRITERS' GUIDE 101, 2016 CLASS. Before going into today's topic 'Types of Fiction', let me do a reminder-course' on the very last class we had on Alifediary—Genres.
First off, our focus on WG.101 is Fiction Writing. I am a fiction writer and since this is also a learning process for me, I chose to focus my e-lessons on the category of literature I write.
So, last class was on Genres and I will do a quick re-run of the different genres of Fiction.
Drama. Fantasy. Science Fiction. Realistic Fiction. Historical Fiction. Horror. Mystery. Romance. Women's Fiction. Suspense/Thriller. Crime/Detective. Young Adult.
These are the most popular major genres of the Fiction Writing Category. You can click HERE to read our short lesson on it on Alifediary. Most of these genres have several sub-genres under them, but we will treat them when we talk on each genre.
Now, today's lesson—TYPES OF FICTION.
When I say 'types of fiction', I am not talking about the types of Fiction genres here. No, my focus in this case is 'type-by-length'. Types of Fiction by Word-Count.
Have you consciously ever wondered what type of 'novel' you are reading? I put novel in quote because that is how we regard every book around here without recognising that there is a book-style actually called 'novel' that not all books are. My goal today is to tell you the difference. All fiction books are not 'novels' and all seemingly short stories are not just 'short stories'. There is a classification by Word-Count by which the category they belong to are judged.
Let me first caution that there are some variances in the Type by Word-Count style of some writers/teachers of fiction writing. While some begin their count from Flash Fiction, some others include Micro Fiction before Flash Fiction and while some consider a Novella to be 20,000 – 50,000 words, others judge it as 17,000 – 40,000 words.
But I chose to use for our lesson and for my personal 'what type of fiction I'm writing now' guide, the Word-Count guide I found on the Daring Novelist blog. These Word-count guides are according to the Science Fiction of America and the Short Mystery Fiction Society.
THE TYPES OF FICTION BY WORD-COUNT
Flash Fiction—This is a fiction story that is extremely brief and you find them mostly in newspaper columns and magazines. Many writers with blogs also post this type of stories for free-reads. And its word-count is anything between 100 – 1,000 Sample: THE PORTRAIT *on Alifediary* (481 words).
Short-short story—This is a story that is focused on the adventures of a single character or on a single event. It is free of major twists and conflicts. Writers-bloggers also do a lot off short-short story for free-reads. The word count for this type of fiction is 1,oo1 – 4,000 Sample: ON CHRISTMAS DAY (3,685 words).
Long-short story—The Long-short story is like the short-short story only different length-wise. Many writers and creative writing teachers don't bother to differentiate between them. But I like to bother *wink*. The word count is 4,oo1 – 8,000 Sample: TIT FOR TAT (6,650 words).
Novelette—Novelettes are tough to sell… that is what I'm told by my e-teachers. It is too long to be a short story and not easily magazine-story style and it is too short to make it into the novel-type world. In these days of self-publishing, many writers though publish it as it is. But some rather compile two or three novelettes into one and then publish. Novelette word count is 8,001 – 17,500 words (some say 8,000-20,000). I stick with the 8,001 – 17,500 word count. Sample: THINK AGAIN *on Alifediary* (8,545 words).
Novella—The novella is voted for as the perfect word count of online published fiction books. In fact, there are e-publishing houses who won't publish beyond that word count. It is long enough to tell a good story and comfortable to read for readers on the move. The novella fiction word count is 17,500 – 40,000 words according to the Science Fiction Writers of America. Some others begin their count at 20, ooo words and end at 50,000. I swear by the 17,500 words – 40,000 words. And my sample novella: The Calvin & Cate series (both over 30,000 word count).
Novel—This is the common type of fiction we encounter. This is the name we all know. It involves multiple major characters, sub-plots, conflicts and twists. This is the type of fiction TM David-West is comfortable writing, *lol*. Different genres have their stipulated word count here but generally it is 40,000 – 70,000 words and above. I have many samples of these, THE MARRIAGE ULTIMATUM is the most recent at 80,366 words. And FOR BETTER, FOR WORSE is another at 78, 604 words.
And that is it!!!
Now, there are longer length of novels. Bestsellers write them a whole lot. Epic-style novels. Stephen King is a master in them and so many others. But if you are not Stephen King and not doing a mega Nora Roberts on a story, stick to no longer than 80,000 words for novels if you are in search of a traditional publisher. And do the same if you are publishing online… *no need to blind the readers, *lol*.
And that is our class for today and for the month of January. I hope we all learnt something. I think that writers should be imprinting the word count of their stories on the title page of their e-published works though. Genre and Word Count. I will begin to do so and when I do review of already published works, I would make that important input, as this will help readers understand what they are reading and possibly why it is priced thus.
Thanks for being a part of the class, let me hear from you and should you be interested in sharing in your blog, let me know.
*Many thanks to Daring Novelist and so many other sites*