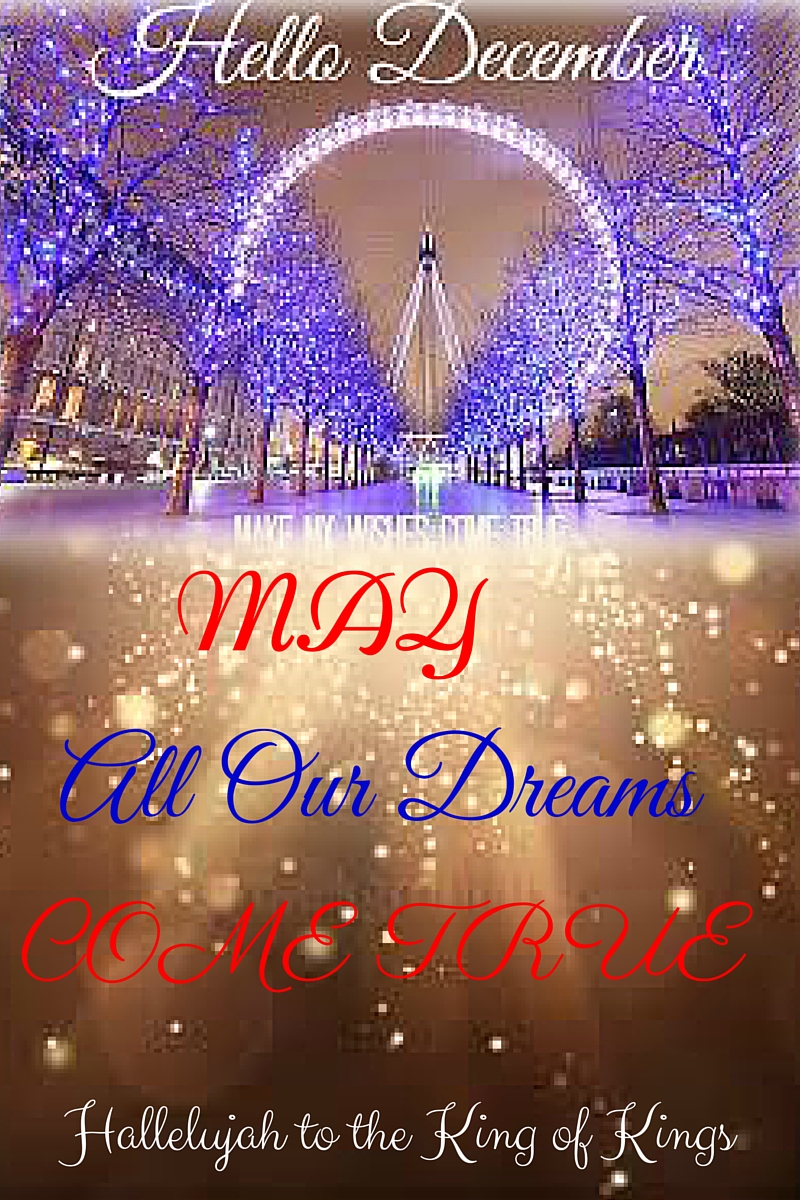 By the grace of Him who maketh all things perfect, we have all come to the very last month of this year 2015.
With praise and thanksgiving, let us enter into the new month. With faith and hopeful hearts, let us approach each new day. And with humility and sombre hearts, let us make amends for little failures and with the utmost wisdom and consciousness, let us tie up loose ends and finish off what was on the first month started with zeal and passion.
Wishing everyone of you a HAPPY NEW MONTH. May all of your dreams come true.